"Return on Investment" is a term we're used to in the business world.
We use it to monitor everything from Facebook Ads to buying software.
But you might be surprised to learn that one sales tool, a Customer Relationship Management (CRM) software, has an ROI of $8.71 for every dollar spent.
There are thousands of CRMs to choose from. Yet instead of picking the first one you see in Google, you need to double-check that your CRM of choice actually offers the features you'll need.
One of the most popular CRMs is Pipedrive for that reason: it has tons of useful features for sales reps.
Which ones are the most useful? We asked a bunch of sales pros to find out.
What is Pipedrive CRM?
Pipedrive is a Customer Relationship Management (CRM) tool that helps sales teams keep track of their leads.
You're able to create profiles for each prospect, and track your interactions with them throughout the sales funnel. Any call, email, or SMS message gets logged so you can see what stage each lead is at.
What's the best Pipedrive feature?
The beauty of Pipedrive is that it offers tons of valuable features that other CRMs don't.
We wanted to find out which features are loved most by sales experts–so we asked them. They shared their favorite Pipedrive features (and how they use them), which include:
1. Activites Overview
"One powerful Pipedrive feature that makes managing your sales process much easier is the activities feature which allows me to know exactly what the next follow up should be on a particular account," says Erin Mastopietro of Dope Dog.
Ditly's Stuart Dunbabin adds: "When booking an activity, Pipedrive shows an overview of your existing activities in a mini hour-by-hour grid format for that day."
"This allows you to squeeze in sales calls between other activities on busy days meaning you never double book and can maximize the time you have available in your working day."
"Surprisingly, very few CRM tools have this functionality which is why Pipedrive was the very best solution for us."
*Editor's note: Get a bird's eye view of your sales activity with our Pipeline Activities Overview dashboard. It shows how many calls, emails, and contact attempts you've made–by both individual team members and an entire sales department:
2. Custom Columns and Filters
Ever wanted the functionality of a CRM, but the filtering ease of a spreadsheet?
According to AdQuick's Chris Gadek, "the ability to create custom columns for data can be imperative when your sales process doesn't always fit inside the box."
"With this feature, you can easily add or remove columns until you can easily see–at a glance–what your metrics are for the day, month or even the year."
When we asked 10Beasts' favorite Pipedrive feature, Christian Antonoff's answer was similar: "I love the filters in Pipedrive. They help me find each deal in my already cluttered dashboard."
"I am able to easily find all overdue tasks and activities that I might otherwise miss. More importantly, I can create custom filters and specify which columns to see and what criteria to include. This alone has saved me countless hours in the past."
3. Customizable Email Templates
You need to be emailing prospects if you're to stand any chance at converting them.
The only problem? Writing sales emails can be difficult, and you'll waste hours of valuable time by re-writing the same thing for each individual prospect.
According to Carrie McKeegan of Greenback Expat Tax Services, "the email templates included with Pipedrive can be very beneficial when creating your email marketing strategies."
"We all know that we have to grab the recipient's attention with our efforts, so having a variety of templates at your fingertips can make all the difference!"
4. Logging Lead Ins
Ever wanted to take a look at your entire sales pipeline without getting bogged down with too much customer information?
Alex Cascio says the team at Vibrant Media Productions "love the ability to use Pipedrive in a simplified format for logging "lead-ins" and the full customization of our sales process."
"It's lead to us closing deals as we can easily see everything laid out, and we never miss a follow-up!"
5. Revenue Projection
"Revenue projection is extremely important, especially when you have implemented a new strategy and see to see if it's working," says Mailbird's Andrea Loubier.
"With this feature, you can easily have time to pivot and begin working on a different option."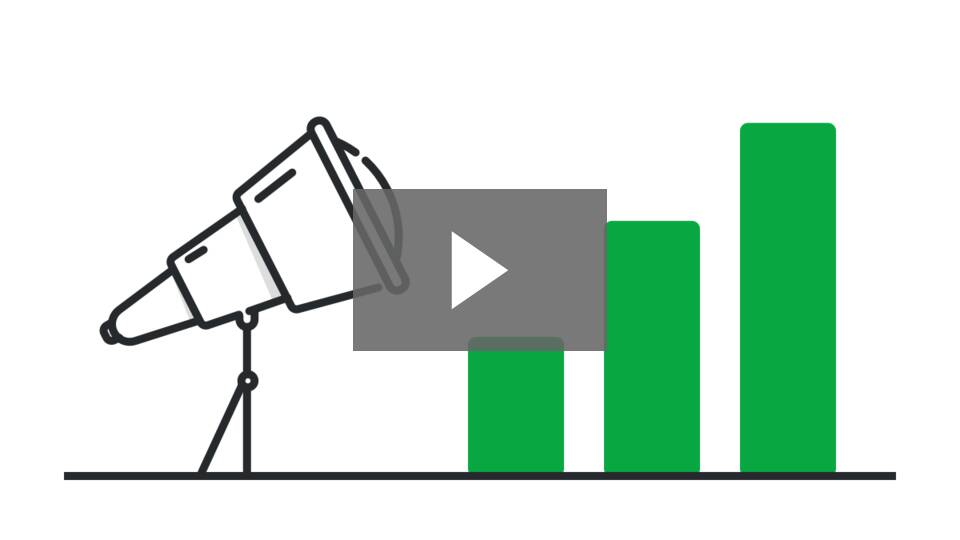 6. Scheduler
"Scheduler is probably the most obvious, yet useful sales feature the tool has," according to HelpCrunch's Anastasiia Khlystova.
"It allows us to keep a unified calendar of all our scheduled demos in one place. Just share a link to your calendar, and customers can choose any available spot there. No need for third-party integrations."
Greg Brookes of Kettebells Workouts adds: "The scheduler will help you keep everything organized and following a specific timeline. This can come in quite handy with initial sales and marketing outreach, along with follow-ups."
7. Smart Contact Data
Research has found that 74% of sales reps think their CRM software has improved their access to customer data.
One of Pipedrive's features can help with this, according to Jeremy Cross of Online Team Building Bingo: "One feature we love in Pipedrive is the Smart Contact Data."
"Having info about leads at our fingertips, for example where they are located and their role at the company, is useful in at least two ways. First, we use this data to customize our outreach."
Cross explains: "For example, we might say, "I see you are in Chicago, how is the blizzard?" By knowing the contact's role, we can also prioritize and develop strategies around communication. For example, our communication with an HR manager may be slightly different than with an Office Manager."
8. Track Communication
"My number one Pipedrive CRM feature is the Track Communication feature. This is because it gives me a visual history of all my activities with my contacts," the team at Torchbankz explains.
"It helps me notice contacts that needed updating and most importantly gives me heads up on the last conversation before I start following up."
9. Customizable Reports
"The Pipedrive feature that we love is the ability to create customizable reports," says Vimal Bharadwaj of Automate.io. "This feature has given us so many different data inputs to analyze and understand our customers and prospects."
"For example, it has helped us understand our conversion rates to a certain audience and where we could make adjustments, so we can market differently to those people. And it has also informed us about where we're lacking: this has positively impacted our product development and marketing strategy."
Hosting Data's Alex Williams adds: "The most powerful feature of Pipedrive has to be its customization abilities."
"When it comes to creating and managing a sales pipeline, there are certain differences and quirks depending on your industry, your team, and ultimately your team's processes and preferences."
"In Pipedrive, you can create a pipeline according to your sales process and requirements, for example, you can customize each step of your sales process, incorporate as many steps as required and amend your pipeline as your sales process evolves."
*Editor's note: Need to share your Pipedrive reports with other members of your team? We've got a range of Pipedrive CRM templates to pull your most important sales metrics. Simply share the link to your custom dashboard and your co-workers will be able to view:
10. Visual Pipeline of Sales Stages
"The visual pipeline of deals customized to our actual sales stages has been a game-changer in opportunity management," says Colton De Vos of Resolute Technology Solutions.
"At a glance, our team can see how many opportunities need to be qualified, need resourcing, require a proposal, or are pending start. Pipedrive makes it easy to craft sale stages that align with your business processes and with "deal rotting" you get an indicator when a deal has sat too long in a certain stage."
Brad Snow of Bridgepointe Technologies agrees: "The visual nature of Pipedrive made managing sales easier. I could see very quickly at what stage each prospect existed."
"The CRM allows you to have as many Pipes as needed (e.g. referrals, cold calling, purchased leads, networking events). And stages in each Pipe can be customers."
11. Workflow Automation
"Pipedrive's in-built workflow automation module is versatile and extremely powerful for streamlining productivity in your sales process," says Solvaa's Kelly Goss.
"For example, you can create activities automatically when deals reach certain stages or send out an email when a deal is created. It takes the manual and repetitive work out of the sales process."
Keith Greywood of Unleash Equity adds that with this feature, "we are able to set up a unique and sophisticated pipeline which can automatically assign relevant tasks to team members. This ensures our customer service is the best it can be and deals do not fall through the cracks."
What's your favorite Pipedrive CRM feature?
As you can see, there are a whole host of features you can use inside Pipedrive CRM to make your sales teams work smarter, not harder.
With them, you don't need to manually search social media for contact on a lead, nor keep a complex spreadsheet of how much the deals in your sales pipeline are worth. Pipedrive takes care of that for you.